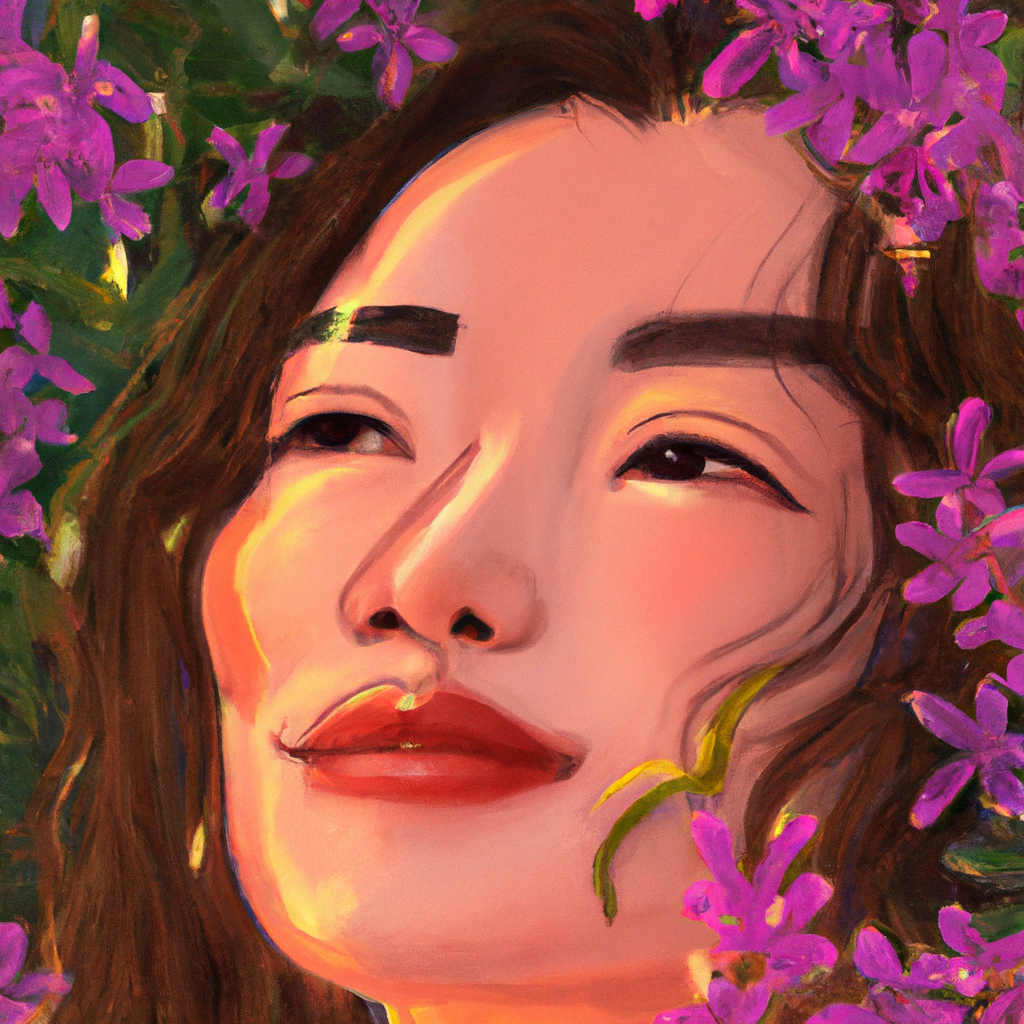 Key Takeaway:
Dewy foundations are essential for achieving a radiant complexion: Using dewy foundations helps to give the appearance of youthful, hydrated skin while minimizing the appearance of pores and fine lines.
Choosing the right dewy foundation is important: Factors such as skin type, texture, and coverage preferences should be considered when choosing a dewy foundation. Hydrating ingredients, lightweight textures, and anti-aging benefits can increase the effectiveness of a dewy foundation.
Top picks for dewy foundations: Popular options from leading beauty brands include lightweight skin tints, SPF-containing products, nutrient-rich serums, and skin-perfecting foundations that offer natural glow, hydration, and luminosity.
Introduction
If you're looking for a natural, luminous glow that lasts all day, dewy foundations are the way to go. In this section, we'll explore the crucial role dewy foundations play in achieving a radiant complexion. From enhancing hydration levels to providing a seamless finish, our sub-sections will showcase why dewy foundations are a game changer in the world of beauty.
The Importance of Dewy Foundations for a Radiant Complexion
A youthful and glowing complexion is highly coveted in the beauty world – and for good reason! Recently, dewy foundations have become more popular for their ability to create a natural, glowing look. These foundations are great for people who want a luminous complexion without looking too done-up.
Dewy foundations contain hydrating ingredients like glycerin, hyaluronic acid and oils, which boost hydration and refresh skin. These products offer various benefits which bring out one's natural beauty and reduce the visibility of wrinkles or fine lines. People with enlarged pores or oily skin can also find targeted products to even out their complexion and reduce pores at the same time.
Choosing the right dewy foundation is key. Some are designed for everyday wear, while others contain sunscreen or anti-aging ingredients. Foundations come in many textures, such as serums and tinted moisturizers, which provide light coverage and nourish the skin throughout the day.
To get the dewy look, facial massage and a damp beauty sponge are great tools to blend the foundation in and create a natural finish. This technique has been used since ancient Greek times when women mixed olive oil with color pigments to enhance their features. Today, modern formulations give superior results without blocking pores or making skin overly shiny. Many leading beauty brands offer dewy foundations to suit all budgets and tastes.
In conclusion, dewy foundations are indispensable for a radiant complexion. These foundations give a natural glow while hydrating and rejuvenating the skin. With the right application and product choices, achieving ultimate radiance is easier than ever.
Understanding Dewy Foundations
Dewy foundations give a youthful and radiant look. In this section, we'll explore the different aspects of dewy foundations, including:
The essential ingredients that help achieve that youthful glow
Hydrating options for dry skin types
Targeted products for minimizing pores and achieving illumination
Ingredients in Dewy Foundations for Youthful-Looking Skin
For youthful-looking skin with a radiant glow, check out the key ingredients in your foundation. Hydrating agents, anti-aging properties and illuminating pigments are must-haves. Consider foundations made with nourishing botanical extracts. Aloe vera and chamomile can help soothe sensitive skin. Peptides and hyaluronic acid can plump up fine lines and wrinkles. Natural mineral pigments bring radiance and a natural finish. Vitamins like vitamin C fade dark spots and protect skin from damage.
Not all formulas work for all skin types, so read the ingredients list and consider your needs. Test the product's coverage before buying. It's important to make sure it works with your skin type and pH levels. Get the perfect foundation with hydrating agents, anti-aging properties and illuminating pigments.
Hydrating Options for Dry Skin Types
For dry skin types, glowing skin is all about hydration. Dewy foundations are great for this – they provide coverage and nourish the skin. These products usually contain hyaluronic acid, glycerin, aloe vera and have creamy textures. This helps to keep makeup in place and prevents dry patches.
Mixing dewy foundations with liquid highlighter drops and water-based serums can give extra moisture too. To get the right product for your type of skin, look for ones containing glycerin. This will help maintain hydration throughout the day.
Say goodbye to large pores and hello to your dream complexion! With the right hydrating options for dry skin types, you can get glowing skin.
Targeted Products for Minimizing Pores and Achieving Illumination
Achieving that dewy look? All about the right products. For minimized pores, salicylic acid and niacinamide are your go-tos. Salicylic acid unclogs pores, and niacinamide reduces inflammation and redness. To add a soft-focus effect, go for foundations with illuminating particles, like pearl powder. Liquid or cream highlighters give an extra glow to the face's high points.
For smoother skin, blurring primers fill in pores and fine lines. Pore-minimizing primers keep pores from clogging. To hydrate and tone, face mists with hyaluronic acid are key. Powder foundations are okay for oily areas that need coverage, but not if you're aiming for illumination.
Tailoring products to individual needs is a must. For instance, foundations or creams with salicylic acid help oily, acne-prone skin, while niacinamide soothes dryness or flares. Mists work for dry skin. Illuminating particles can emphasize pores and lines, so try a blurring primer before using foundation.
Finding the right balance of these targeted products is essential. Customized solutions for natural illumination, tailored to your skin type, give precise and targeted results. Minimize pores and maximize radiance with your unique approach.
Choosing the Right Dewy Foundation
Choosing the perfect foundation can be quite a task, but the right choice can give you a flawless, glowing complexion. In this section, we will explore the nuances of choosing the right dewy foundation. From lightweight options for everyday wear to the best foundations with additional skincare benefits, we will discuss the various sub-sections that will guide you towards a radiant and natural-looking base.
Lightweight Options for Everyday Wear
For everyday wear, dewy foundations are perfect lightweight options. They create a natural-looking glow that boosts skin texture and radiance. When selecting foundation for daily use, there are certain factors to consider. Go for a formula that won't feel heavy on the skin. Choose light-to-medium coverage to create an even complexion. Find one with moisturizing properties to keep the skin hydrated. Match the shade to your skin tone. Lastly, make sure it's long-lasting and doesn't need touch-ups.
Including these factors can help create a perfect everyday look. When choosing a dewy foundation, select one that works best with your skin type and complexion. Moisturizing should enhance dry skin without looking oily or greasy. It should also avoid clogging pores. Look for nourishing ingredients such as hyaluronic acid or vitamin E.
Dewy foundations offer coverage with a natural glow and flawless finish. They are great when you want to show off glowing healthy skin without much makeup. Try some of the best dewy foundations around and experiment with your look for perfect skin all day!
Additional Skincare Benefits in Dewy Foundations
Dewy foundations provide more than just a glowing complexion. Hydrating ingredients lock in moisture to keep mature, dry skin from feeling dry and flaky. Some have properties to reduce pores, too. Antioxidants and SPF protect against free radicals and UV rays. Anti-aging components blur lines, wrinkles, and dark spots. Each product's effects depend on its key ingredients. Not one-size-fits-all; choose wisely to match your skin type.
Jane had to research to find a dewy foundation for her sensitive skin. Finally, she settled on one with natural active oils, designed specifically for sensitive skin. After long-term use, no side effects. Get glowing with the best dewy foundations that offer a lit-from-within radiance and skin benefits.
Best Dewy Foundations for Glowing Skin
Searching for the best dewy foundation for glowing skin? There are plenty to choose from that provide anti-aging benefits and nourishment for dry, mature skin. Consider lightweight options for everyday wear with skin care benefits. To minimize pores and add illumination, try targeted formulas. For an ultimate dewy look, find the right formula for individual needs. Highly pigmented shades can add depth for lackluster skin. Those with older or drier skin might prefer formulas with moisture-locking ingredients. Dewy foundations are praised for creating an authentic glow without any artificial shimmer or glitter. When selected correctly, they provide long-lasting coverage without settling into fine lines or wrinkles.
One top pick for dewy foundation is highly recommended for glowing skin. My friend tried it after her dermatologist suggested it, and was thrilled by how it illuminated her complexion. When deciding between matte and dewy, it's like coffee and wine – pick the right one for the occasion.
Matte vs. Dewy Foundation: A Common Dilemma
Choosing between matte and dewy foundation can be a struggle. The right foundation is essential for a flawless look.
Matte is perfect for oily or combination skin, giving a long-lasting, shine-free effect.
Dry skinned people should go for dewy foundation, as it gives a hydrated and natural glow.
It's important to consider the occasion and skin type when selecting the foundation. Dewy foundation is great for those who want a luminous complexion. But, it can lead to a greasy-looking finish in warm weather.
Throughout history, foundation has been used. Ancient civilizations like Egypt and Greece used natural ingredients like beeswax and olive oil to enhance their skin. Now, there are various foundations available, with different finishes and coverage levels. Matte vs. dewy foundation: it is a common dilemma.
Dewy Foundations with Hydrating Ingredients
Achieve a radiant complexion – that's every individual's dream! The best way? Use dewy foundations with hydrating ingredients. These provide natural glow and keep skin moisturized and plump.
Dewy foundations are perfect for a fresh, youthful look. Infused with hydrating ingredients like hyaluronic acid, glycerin and aloe vera, they offer coverage. Plus, they make the skin look dewy and radiant – not oily or greasy.
To benefit your skin, choose a foundation with ceramides – they lock in moisture and promote healthy skin functions. Also, pick one with vitamins C and E. These protect skin from free radicals and pollution. Pick a foundation that matches your skin tone and texture.
Pro-Tip: For an extra boost of radiance, mix a liquid highlighter with your foundation before application. This will make your skin look healthy and glowing all day!
Nutrient-Rich Serums, SPF, and Lightweight Skin Tints
Want to achieve a radiant complexion? It's simple – just use nutrient-rich serums, SPF, and lightweight skin tints! Nutrient-rich serums nourish the skin and maintain its natural glow. Plus, SPF protects it from harmful UV rays. And lightweight skin tints provide a dewy finish.
For the best results, choose products that contain natural and organic ingredients. These work gently on the skin, giving hydration and suppleness. A balanced combination of nutrient-rich serums, SPF, and lightweight skin tints is key for a glowing complexion. So go ahead and add these three products to your skincare routine – you'll be the envy of everyone!
Tips to Achieve the Dewy Skin Look
Dewy skin is the latest beauty trend. To get this look, there are a few musts. Skin care and hydration come first. Then, pick the right makeup. Here are tips for a dewy complexion:
Start with a hydrating moisturizer. This will up skin's moisture. After, use a liquid or cream foundation with a dewy finish. Avoid matte or powder-based products – they dry out skin.
Use a damp sponge or brush to blend the foundation. This will melt it into skin for a natural look. Use a cream or liquid blush too, with fingers or a sponge. This will add a natural flush and enhance dewiness.
Finally, use a setting spray or facial mist. This will lock in moisture and give your skin a dewy finish. Products should be hydrating and moisturizing. Don't forget to apply moisturizer before foundation for maximum hydration!
Have the glowing complexion that everyone's talking about. Follow these tips for a dewy look you'll love.
Rundown of the Best Dewy Foundations for a Glowing Complexion
If you're on the hunt for a foundation that will give you a radiant, dewy complexion, look no further. In this section, we have compiled a list of the best dewy foundations for a glowing complexion. From those specifically designed for lacklustre skin to those offering anti-aging benefits, we've got you covered. And, if you have mature, dry skin, you'll want to hear about the specific reasons to choose a dewy foundation. Ready to put your best face forward? Let's dive in.
Dewy Foundations for Lacklustre Complexions
Achieve a glowing complexion! Dewy Foundations are here to help. Designed specifically for lacklustre skin, they contain vitamins, minerals, antioxidants and light-reflecting particles. No more caking or creasing. These foundations are lightweight and tailored to individual needs. Get ready for hydrated, beautiful skin. Say goodbye to dullness and hello to Dewy Foundations!
Reasons to Choose Dewy Foundations for Mature and Dry Skin Types
As people age, their skin becomes dry and prone to wrinkles. For those with mature and dry skin, the right foundation is essential. Dewy foundations are an ideal choice. They have hydrating ingredients, which increase moisture levels and give a luminous look. These formulas are gentler than traditional matte foundations, avoiding creasing or caking.
Also, natural oils like Argan oil or jojoba oil can enhance cell regeneration while reducing damage from weather. Plus, light-reflecting pigments add a youthful glow. Dewy foundations give a fresh-faced look that lasts all day and won't settle into lines. This provides an overall healthier-looking appearance.
In conclusion, dewy foundations are great for mature and dry skin types. They offer radiant complexion and anti-aging benefits, making them a great choice for those looking to improve the health of their skin.
Lightweight Texture and Anti-Aging Benefits
When selecting a foundation for mature or dry skin, it is important to look for both lightweight texture and anti-aging properties. Dewy foundations provide a natural and youthful look without feeling heavy or greasy. They also contain hydrating properties that help retain moisture and keep skin looking plump and radiant.
Dewy foundations create a flawless airbrushed finish, and the anti-aging properties found in such products aid cell regeneration. They also protect skin from environmental factors and maintain a healthy-looking glow. Look for a lightweight texture to ensure the foundation absorbs quickly into the skin, leaving it feeling smooth and silky.
Protect aging skin from toxins and UV rays with a foundation containing antioxidants and SPF. If you have age spots or hyperpigmentation, you may wish to try products with potent ingredients like vitamin C to brighten fair skin. Nourishing ingredients like argan oil and shea butter extract will also promote a youthful look.
Here are the top 10 foundations from leading beauty brands. Each provides lightweight texture and anti-aging benefits, so find one that suits your specific skin needs.
| Brand | Foundation |
| --- | --- |
| L'Oréal | True Match Super-Blendable Foundation |
| Maybelline | Fit Me! Dewy+Smooth Foundation |
| Estée Lauder | Double Wear Stay-in-Place Makeup |
| Clinique | Even Better Glow Light Reflecting Makeup |
| CoverGirl | TruBlend Matte Made Foundation |
| Neutrogena | Hydro Boost Hydrating Tint |
| Revlon | Colorstay Makeup for Combination/Oily Skin |
| Lancôme | Teint Idole Ultra 24H Long Wear Foundation |
| It Cosmetics | Your Skin But Better CC+ Cream |
| bareMinerals | Original Foundation Broad Spectrum SPF 15 |
Top 10 Picks for Dewy, Glowy Foundations from Leading Beauty Brands
Dewy, glowy foundations are a must-have for any makeup collection. These foundations are designed to make your skin radiate and provide a natural finish. Here are the top 10 picks from leading beauty brands:
Clinique Even Better Glow Light Reflecting Makeup SPF 15
Nars Sheer Glow Foundation
Giorgio Armani Luminous Silk Foundation
Maybelline Fit Me Dewy + Smooth Foundation
Laneige BB Cushion Hydra Radiance SPF 50+
Lancome Teint Idole Ultra Wear Foundation
Bobbi Brown Skin Foundation SPF 15
Estee Lauder Double Wear Nude Water Fresh Makeup SPF 30
Dior Forever Skin Glow Foundation
Marc Jacobs Beauty Shameless Youthful-Look 24H Foundation SPF 25
These foundations come in different shades and degrees of coverage. Some even have SPF protection! To get the best results, start with moisturized skin and use a damp sponge or brush to apply.
Since the 1960s, dewy, glowy foundations have been popular. This look is now called "no-makeup makeup" and is a staple in many beauty routines. Choose your favorite from the top 10 and let your skin glow!
Conclusion
Our talk about the best dewy foundations is finished. They offer many benefits for a radiant complexion. Hydration and luminosity are provided by dewy foundations for a youthful glow.
Take into account skin type and desired coverage when choosing a dewy foundation. Those with dry skin can gain much from the hydrating effects. Sheer coverage is available in lighter formulas. Alternatively, dewy foundations with high coverage can be used.
It's vital to match the shade to the skin tone. Avoid an ashy or oily appearance. Test patches of foundation under natural light to find the best shade.
To conclude, dewy foundations provide hydration, luminosity, and a healthy glow. Take into account skin type, coverage level, and shade to get a flawless complexion. With these factors in mind, anyone can have a radiant complexion with a dewy foundation.
Five Facts About Radiant Complexion: Discover the Best Dewy Foundations:
✅ Dewy foundations contain ingredients that promote smooth, youthful-looking skin and provide a hydrating effect, making them good for dry skin types. (Sources: Team Research, ipsy, Cosmetify, Lookfantastic)
✅ Dewy foundations can come in lightweight options, such as Sephora Collection's MicroSmooth Baked Powder Foundation. (Source: Team Research)
✅ Some dewy foundations have additional skincare benefits, such as the ILIA Super Serum Skin Tint SPF 40 Foundation that includes mineral SPF and active ingredients to refine and defend against free radicals, pollution, and blue light. ILIA is a Clean at Sephora product. (Source: Team Research)
✅ Dewy foundations can deliver a naturally radiant glow without the need for highlighter and can provide an even complexion while giving a lit-from-within look. (Sources: ipsy, Cosmetify, Lookfantastic)
✅ Dewy foundations are ideal for lacklustre complexions, mature skin, and can provide hydrating coverage for dry patchy areas without leaving an oily shine. (Source: Lookfantastic)
FAQs about Radiant Complexion: Discover The Best Dewy Foundations
What is a dewy foundation?
A dewy foundation is a type of foundation that gives a radiant finish and contains ingredients that promote smooth and youthful-looking skin. It is hydrating and suitable for dry skin types. Dewy foundations often have additional skincare benefits like SPF and active ingredients that refine skin and defend against free radicals, pollution, and blue light.
Is dewy foundation suitable for every skin type?
Dewy foundations are ideal for those with dry and mature skin. However, if you have oily skin, you may want to opt for a matte foundation instead of a dewy one as it can make your skin look more oily. In terms of seasonal changes, dewy foundations can be used all year round to achieve glowing skin.
Do dewy foundations provide good coverage?
Dewy foundations provide sheer to medium coverage. They are great for creating a French girl, less-is-more effect and perfecting the complexion while giving a natural radiance. If you need a higher coverage, then you may want to try a matte foundation instead of a dewy one.
What are the benefits of a dewy foundation?
Dewy foundations are great for achieving a radiant, glowing complexion all year round. They contain hydrating ingredients like hyaluronic acid and light-reflective optics which provide an even complexion and a lit-from-within look. Dewy foundations also have a lightweight texture that doesn't settle into fine lines and wrinkles which is ideal for mature and dry skin types.
Can a dewy foundation be used in place of a highlighter?
Yes, dewy foundations can deliver a naturally radiant glow without the need for highlighter. However, if you want a more intense highlight, then you may want to use a separate highlighter product.
What are the best dewy foundations to consider?
There are many options to choose from, some of which include the ILIA Super Serum Skin Tint SPF 40 Foundation, Sephora Collection's MicroSmooth Baked Powder Foundation, and other top 10 picks for dewy, glowy foundations from leading beauty brands. For a detailed selection of the best dewy foundations, check out the post last updated with a selection of dewy foundations to get radiant skin year round.